Address: Tire 4 All Mechanics, 417 E Diamond Ave, Gaithersburg, MD 20877 (Doors with yellow and black signs). Text: 301-323-8473
Schedule
Your Appointment

Today

Your Automotive Repair & Maintenance Service Specialist
Call or Text: 1-301-323-8473
Email: sales@tire4all.com
APPOINTMENT
Used Tires
New Tires
Wheel Alignment
General Auto Repair & Maintenance
Suspension & Replacement
Brake Repair and Replacement
Air Conditioning A/C Repair
Tire Repair and Replacement
Fuel System Repair
Exhaust System Repair
Engine Cooling System Maintenance
Electrical Diagnostics
Starting and Charging Repair
Wheel Alignment
Axles
Computer Diagnostic Testing
Vehicle Preventative Maintenance
Tune Up
Oil Change
Brake Job / Brake Service
Engine Cooling System Flush & Repair
Steering and Suspension Work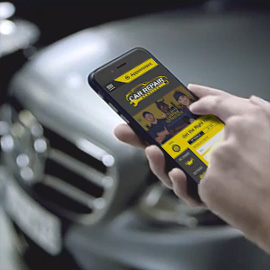 Was very preased with the job,very professional and accurate,he knows his job.will be happy to use him in the future time also to reffers my friends they ask for him for their cars repair. Thanks mr Ben.
I like Tire 4 All AutoCare mechanics, because I don't have to risk driving the car and [making] the situation worse. Having a mechanic come down to your home makes on yourself, especially when you have a family.
I bought my (used) car with Car Repair Service's inspection recommendation and I'm very happy with their services. I'm sure that I'll use Car Repair Service's services again in the future.
The mechanic that did the work, Jordan, has years of auto repair experience and I felt very confident that he was able to do the job correctly and properly, which he did.
I booked Master Technician Whitney as my Car Repair Service. He came and checked my car… He gave clear details about what's happening and the problem, which made me very happy and knowledgeable.
I would definitely recommend Car Repair Service. I've actually recommended them to several of my friends. Just the convenience of the whole aspect where you can go about your life and get your work.
Yesterday's crown preparation went great. I expected the same level of discomfort that I had experienced with another crown done by different dentist. Technique caused so much less difficulty  on my face.
I learned of Tire 4 All AutoCare through a friend. The service provided by Jordan exceeded my expectations. Not only does he come highly recommended but I plan to request him for future needs.
Some Statistics
About Us
Auto Repair Technical Statistics You Must Know